It's that time of year for baking and cooking! Whole Foods has been the "trendy" place to shop in Central Iowa and just recently a new food store opened up in Central Iowa … The Fresh Market.
I must admit I was kind of excited when this new store opened up, I wanted to check it out and see what was new and exciting about it! I decided to do a comparison of the two, so you know which store may fit YOUR needs better! I took these two cuties along …
Fresh Market is a lot like Whole Foods. I must admit, I was a little disappointed in how similar the two stores were. There were some major difference though!
Pros 
Lots of coffee to choose from! It's similar to the bulk section in a grocery store. All of the coffee's are whole bean and you can grind there if needed! I have tried several fun flavors and have not been disappointed.
Liquor available. Smaller wine & beer selection (con). They offer some local brews!
Are you an olive fan? I am not, BUT if you are, their Olive Bar is a lot bigger then Whole Foods. Perfect place to grab some appetizers before a holiday party.
Each store offers pre-made items and serve yourself bars, BUT Fresh Market offers a SEAFOOD BAR! I LOVE Seafood! 🙂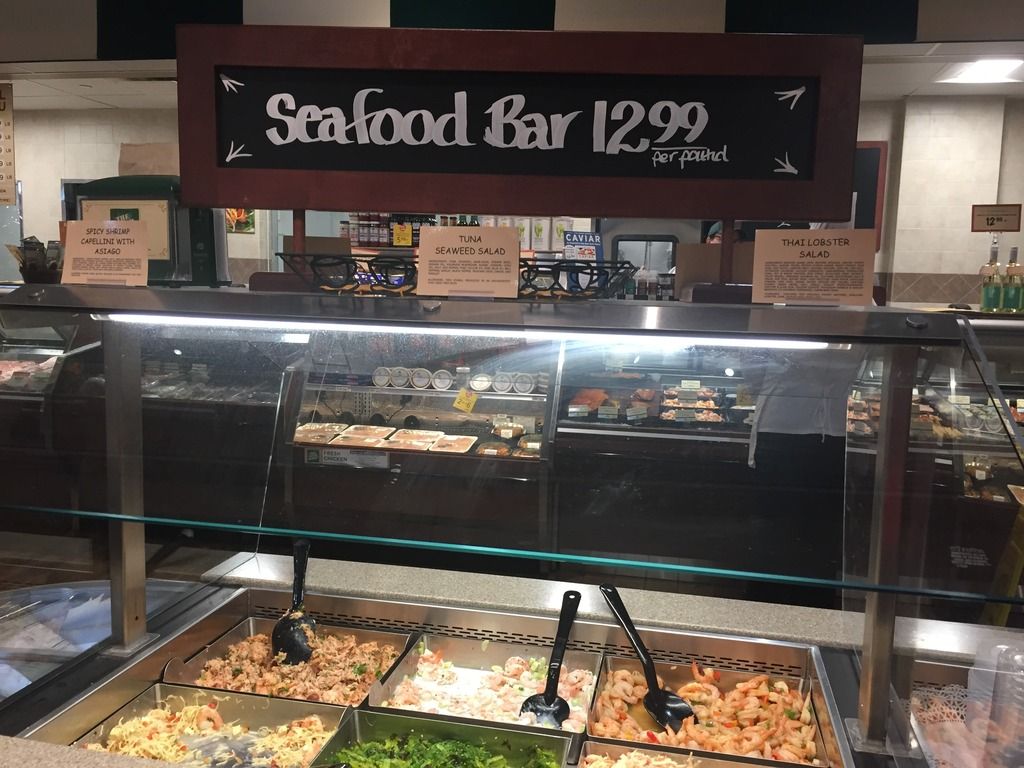 Lots of gift options to choose from. Candy, lollipops, chocolates, gift baskets and more!
They offer LOTS of yummy Pound Cake options!
Cons
There are no cart corrals in the parking lot, so on a snowy, rainy, cold day it's kind of a hassle to take your cart back inside.
The bulk sections has a lot more candy to select from, then flours, oats, etc.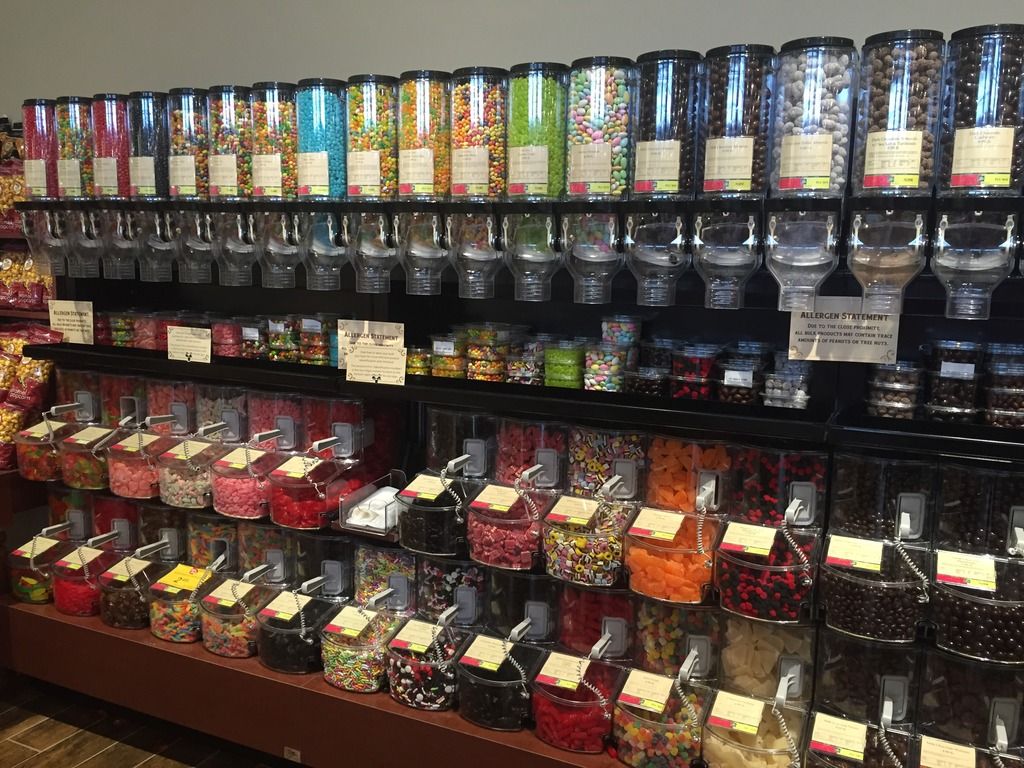 This could be a PRO or CON depending on what you like. Fresh Market has a lot more name brand items such as Chobani and Ben & Jerry's.
Whole Foods focuses a lot on giving back to the community and offering products that are local. I did not see much of that at Fresh Market.
No health department, no household items section and baby section.
Produce section smaller.
Pros
Wine & Beer section is a lot larger! Lot of local brews available too!
Give back to the community! If you bring your own bags you can donate the money you save to a cause!
Their bathrooms are "green", it's pretty awesome 🙂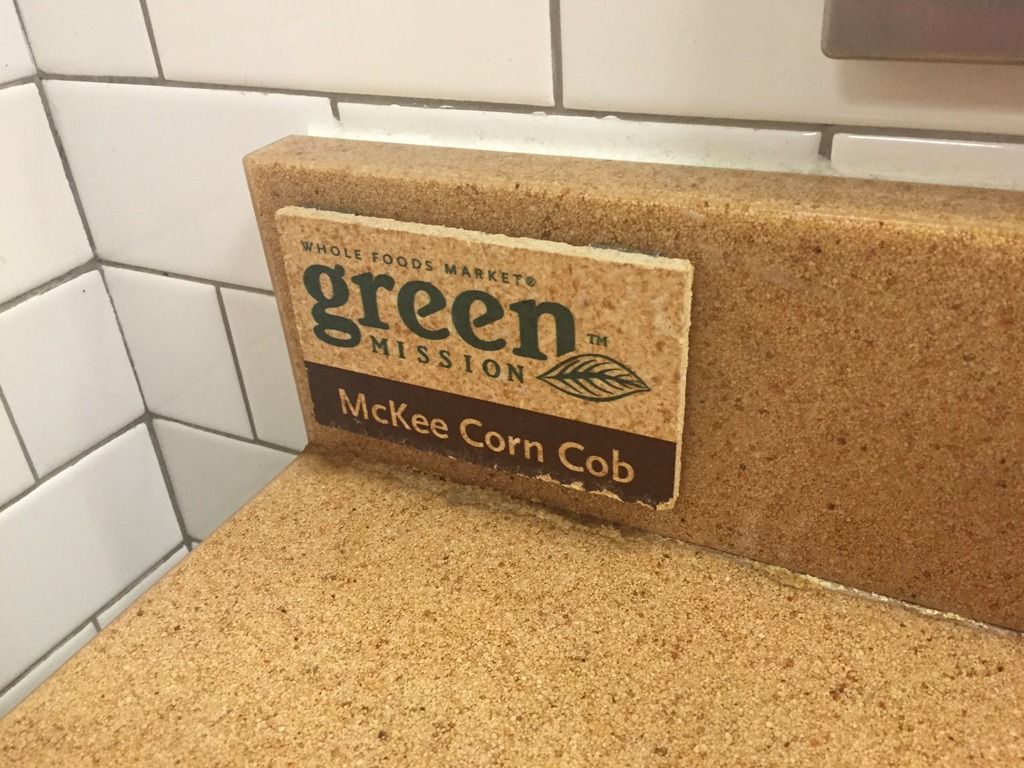 Whole Foods supports local foods and farmers! Look above at their signs and see where your food is coming from.
They offer a wonderful health department with tons of supplements, health care products, protein shakes and more! Their staff is VERY knowledgable and eager to help you.
They offer baby products such as baby food & diapers. They also offer basic home product such as toilet paper, paper towels, etc.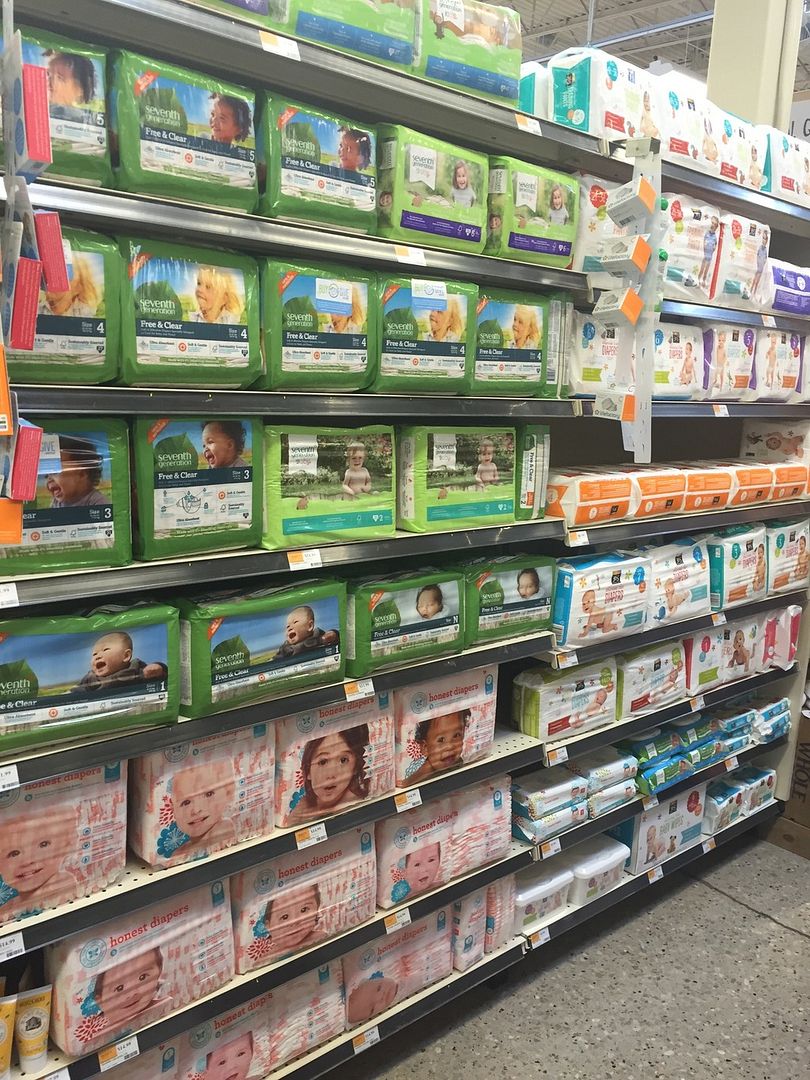 Offers PBS Kids and Melissa & Doug toys and games!
Story times and fun events! I love their kids play area! 
Cons
Whole Foods does not offer the bulk section of coffee selections. They do have a lot of local, pre-packaged coffees available though!
They do not offer a lot of name brand items, like Fresh Market.
Similarities between Whole Foods vs. Fresh Market
Offer holiday ordering!
Eating areas to eat at the store (Fresh Market is a bit smaller then Whole Foods)
Great floral departments!
Lots of pre-made options available, including fresh sushi
Neither stores offer a scale to weigh your items from the food bar. The scales are at the checkout, which is a bit annoying when you want to know how much you are going to spend before going to checkout.
Pricing of items are about the same.
They each have their own name brands, 365 & The Fresh Market
My overall favorite is Whole Foods, but this is my personal opinion. The pros and cons listed above are what I believe are pros and cons and you may think the opposite. No biggie! This post is for you to make the ultimate decision, that fits you and your families needs best!
Please let me know what you think! Which store is your favorite?