A couple of weeks ago the kids and I went out and explored another park in Central Iowa … Walker-Johnston Park!
Walker-Johntson Park is located at 9000 Douglas Avenue in Urbandale, right behind the Urbandale Library! The whole area is really neat and it has so much to offer. The kids had a blast!
There is a huge playground with LOTS of slides and swings down a huge hill! The park also has a great skateboarding area, that is always busy with kids learning new tricks.
One of my favorite things about Walker-Johnston Park is the Storywalk. As you walk around the cute little pond (with an awesome, walk-out dock), you can read a story. Every few weeks the city of Urbandale changes out the story. It keeps the kids engaged and moving at the same time!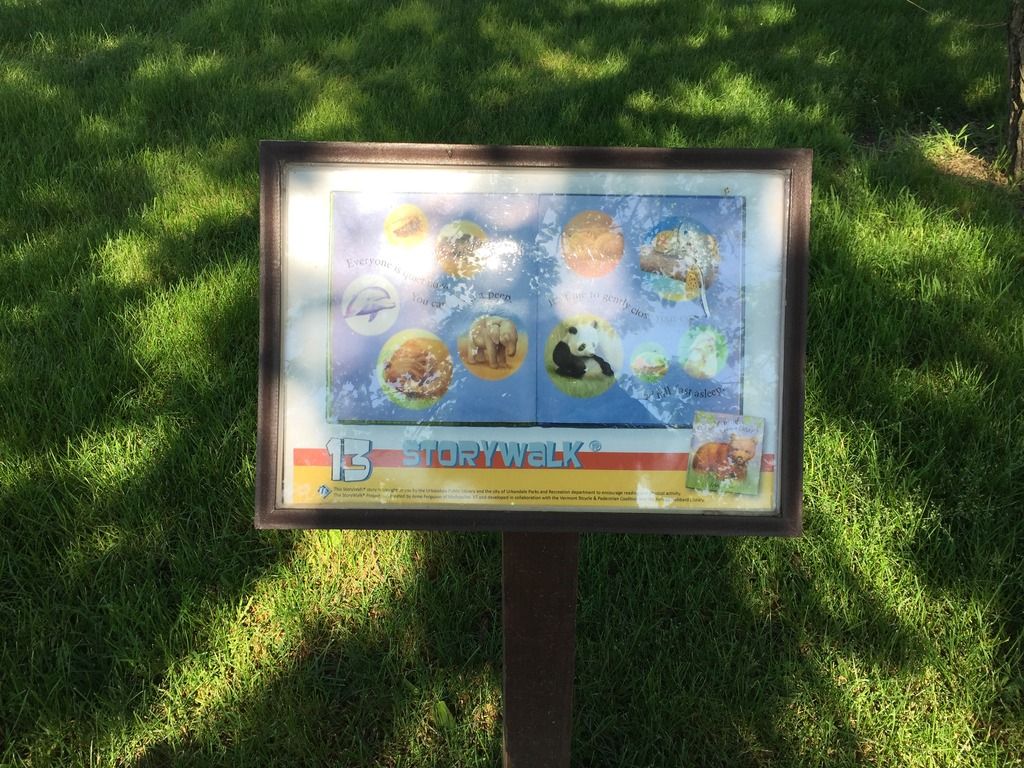 The kids really enjoyed walking out on the dock to see if they could find fish, frogs or anything else that was interesting!
My other favorite part is the natural playground. Tucked away behind the trees, is a wooden playground with bridges, a slide, ropes to climb on and it is also a great place to look for other furry or flying creatures! The kids enjoyed playing on this more then the other playground with all the slides!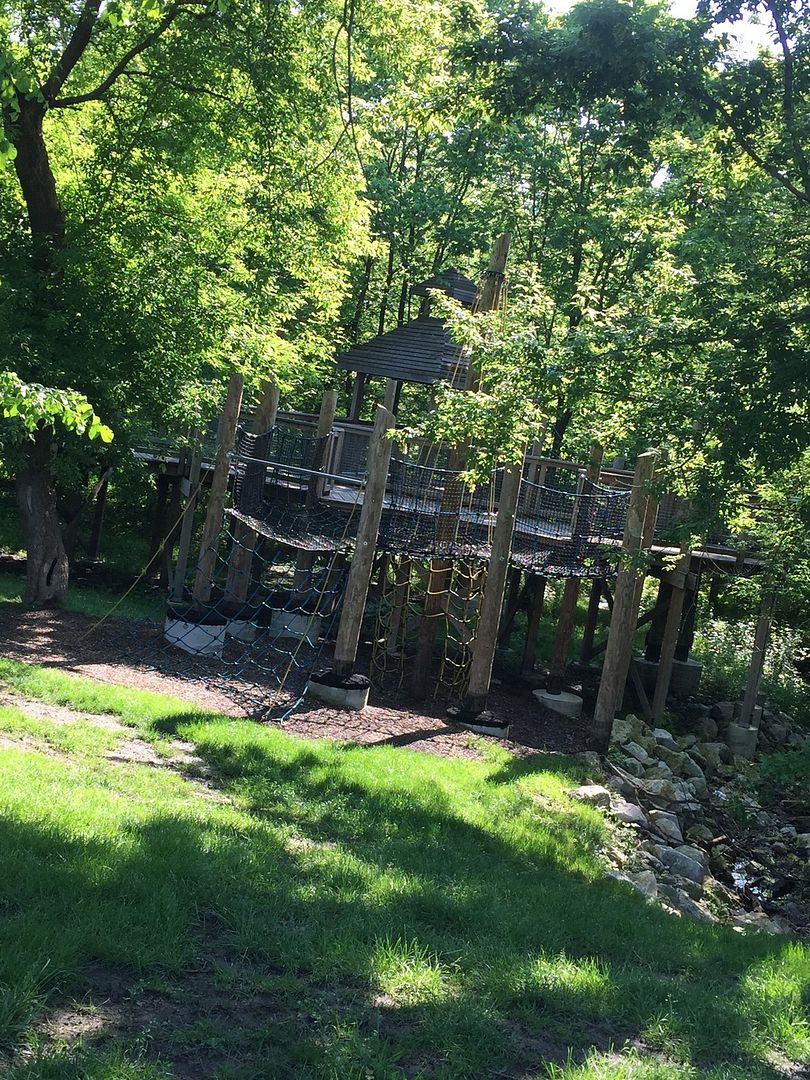 You can also climb to the top of the wooden tower, to take a good scenic look of Walker-Johnston Park.
There is a huge lodge/shelter you can rent out for events and also has bathrooms, several tennis courts, and lots of places to have a picnic lunch. This is another park you can plan to stay the entire day!
Central Iowa has a lot of parks in the area, make sure you check them all out!