Reiman Gardens is the perfect attraction to visit all year round! They offer so much inside and out, it will keep you busy all day long. If you are located in Des Moines, it is about a 45 minutes drive, but well worth it. Make it a day trip and have lunch at Hickory Park! 🙂
Locations & Hours
Located in Ames, right by Jack Trice Stadium. They are open daily year-round except for Thanksgiving Day, Christmas Day, and New Year's Day. Hours are 10:00 am – 4:30 pm daily with extended summer hours!
Admission
Admission is charged.
What to do!
There are 17 acres of outdoor gardens including 26 distinct garden areas. Some garden areas include the Children's Garden, Jones Rose Garden, the Home Production Garden, Campanile Garden, and the Herb Garden. The Children's Garden includes lots of interactive activities for the kids!
Inside, there is a gift shop tropical plan conservatory that has rotating seasonal exhibits! The Butterfly Wing which house over 800 live , exotic butterflies and moths from around the world! There are also emergence chambers where you can see the moths and butterflies emerge from their pupae. Each year, the gardens are redesigned around a grand theme, to keep you coming back! Check out what exhibit and theme is going on now here.
Exhibits
The exhibits are another reason to keep coming back to Reiman Gardens! When we visited, the Reiman Railroad was on display. Monte and Amelia just visited the railroad a couple of weeks ago and loved it.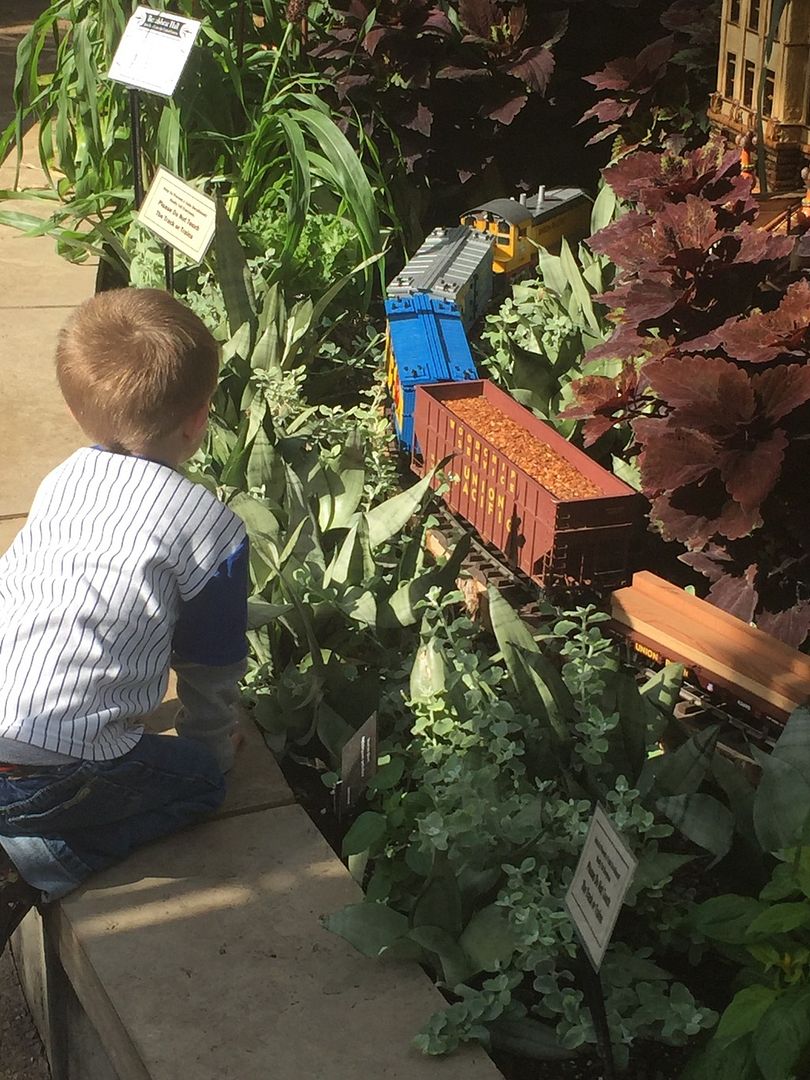 There are also lots of special events throughout the year, you may want to check out including: Caterpillar Club, Butterfly Blizzard, Breakfast with Santa, and more! You can check on the Reiman Gardens event calendar OR all these events are listed on Des Moines Parent's event calendar too!