The hubby and I finally had a chance to go out and see the new Star Wars movie! Who else has seen it?! What did you think?! Don't worry … no spoilers here 🙂
We went and saw it at the best place in town to see a movie …
This was not our first time to Flix, we have been several times and it really is the best place to see a movie. You can drink great beer and eat an entire meal, while someone serves you!
There beer selection is great! They offer several local craft beers and they brew their own beers too! My favorite beer is the Luna Rosa Wit. It is very similar to a Blue Moon.
The food is also great! They have so great unique items and every once in awhile will have featured food. Travis loves their pizza. I'm a fan of the Beef Avocado Wrap. Do not forget their amazing popcorn too! Warm and seriously buttery.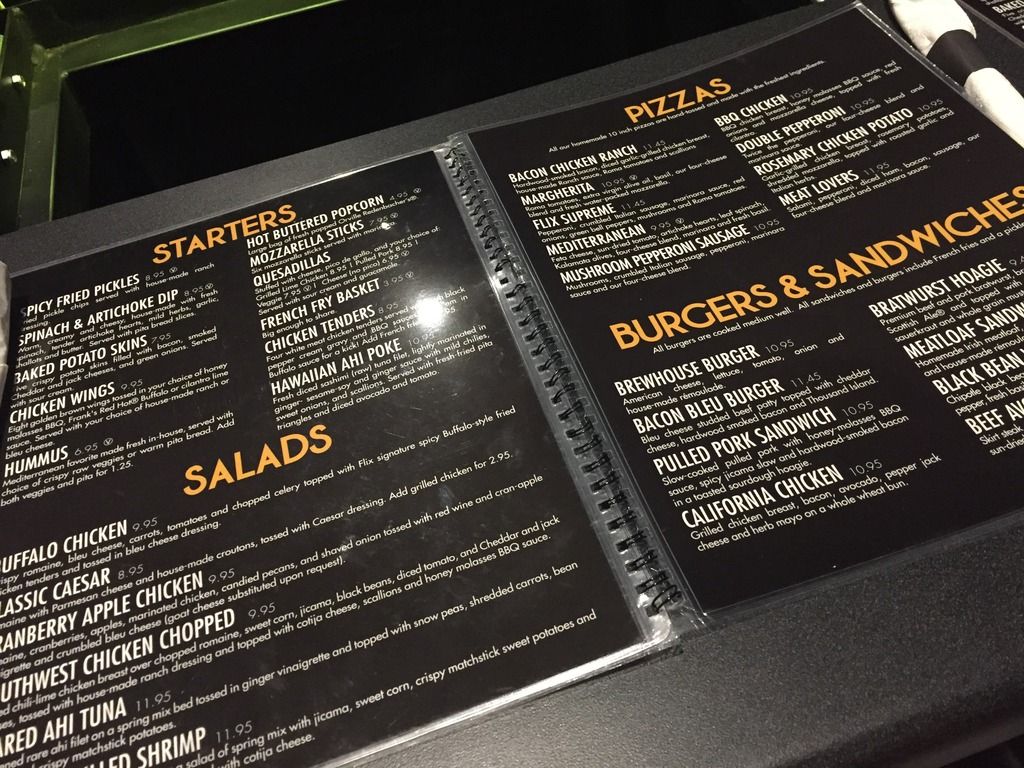 If you have not been to Flix before, there are definitely some things you may want to keep in mind.
Buy your tickets ahead of time! You have assigned seats. You can order them online and choose your seats. Shows tend to sell out or you cannot get seats together.
Arrive for your movie 30 minutes before showtime! They will begin letting you into the theater 30 minutes before. Get there as early as you can so you can get seated and look at the menu.
Order everything right away! When your server comes around order your drinks, appetizer, and dinner all at once. It can take some time to receive your food (remember they are making food for an entire theater at the same time). You can always get refills, etc.
This is a great day-date or date night 🙂 Get some shopping done at the mall (or just Target), then hit a movie and grab some lunch/dinner!
Check out all the fun kids can have at Flix Brewhouse too!