The school year is just around the corner and the beginning of extracurricular activities including: sports, dance, music and more! This time of year is all about school-aged children, but let's not forget about our little's too! Pied Piper Studios offers an amazing class for babies birth to 1's … Cuddle & Bounce!
Cuddle & Bounce is the first class, of a series of classes in the Kindermusik program.  You can check out all the ages levels here! I am a lover of Cuddle & Bounce and having one child who attended the program and one who is currently attending, I highly recommend it!
Cuddle & Bounce is not your typical baby class, that you would attend at a library. It is much more then just music and story time! It features infant massage, baby-safe instrument exploration, dancing and movement activities, language and signing activities, and so much more! The class is not only a place for your child to learn and grow. It is also a great place for parents to learn and interact with other parents.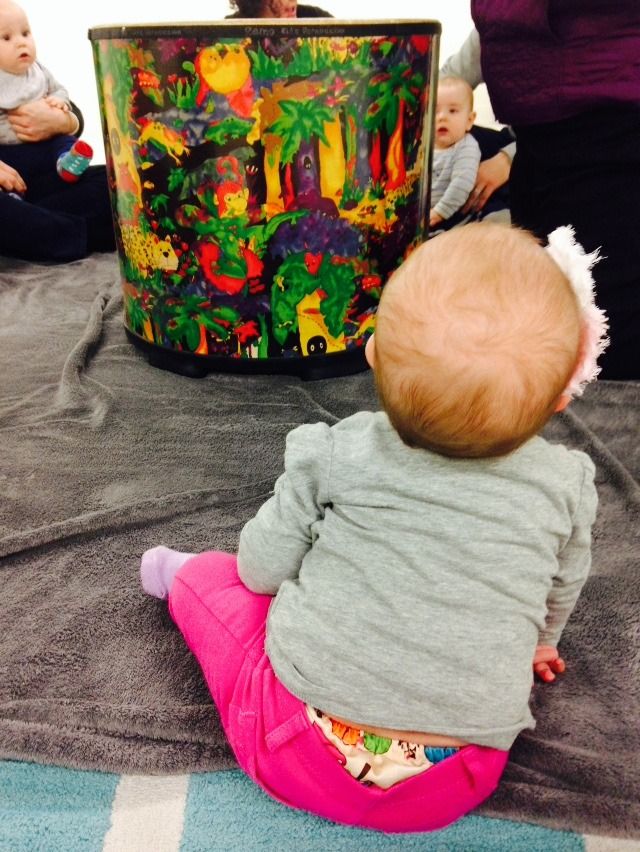 Another great addition to class is the digital home materials you are given! This includes all the music, an e-book, a baby sign language video library, activity downloads, developmental information about baby's growth, and activity ideas to try at home! You want to see what it is all about? Check them out here and here! The first video was actually filmed and created at Pied Piper Studios!
This year, Cuddle & Bounce is being offered …
Mondays at 11:20 am
Thursdays at 5:30 pm
Fridays at 11:20 am
The cost is $54 a month and sibling discounts are offered. As always, you can try your first class FREE! Pied Piper Studios offers Unlimited Attendance! This allows families to attend as many Cuddle & Bounce classes per month as they would like in addition to attending their weekly class. This is a great option to get even more out of your monthly tuition AND if you miss your weekly class you can make it up on a different day!
Check out all of the different programs Pied Piper Studios has to offer. When you enroll, you know you are receiving the best education and fun! Pied Piper Studios has been named a Kindermusik Maestro program for seven years in a row. They are ranked among the top 5% of Kindermusik studios in the world! All Pied Piper Studio educators are licensed professionals who have graduate degrees in music or early-childhood fields.
Classes start September 7th! Sign-up today!