The kids tried out some awesome new shoes called Bobbi-Toads!
There are two different lines: Bobbi-Toads Paintables & Bobbi-Toads Light-Ups. The paintable line, is a girl's sneaker what "toenails" have been molded into the rubber cap of the sneaker. This allows girls to polish their "nails" as if they were real ones!
Girls can change the color of their nail polish to match their outfits and as many times as they wish! The nail polish comes off easily, using a nail polish remover. Bobbi-Toads does sell Bobbi-Polish, which is offered in 16 different colors. These are sold separately from the shoes.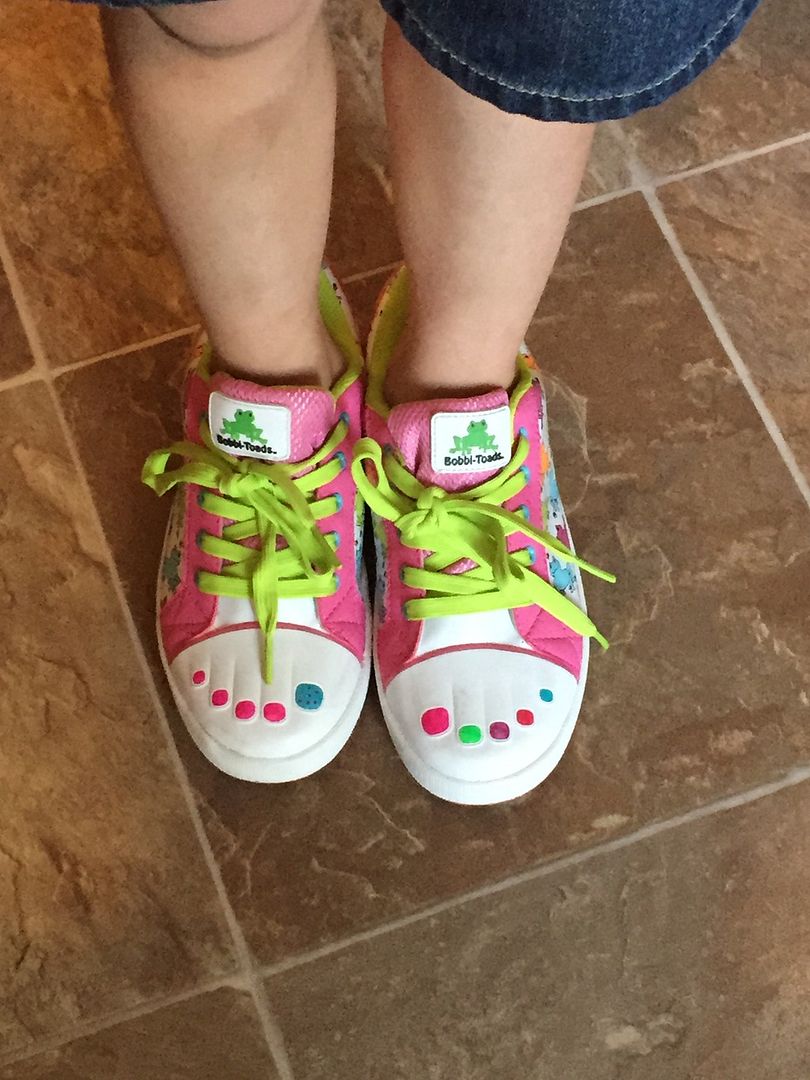 The new Bobbi-Toads Light-Ups were created by Jacquelyn Rae and are perfect for girls AND boys! The shoe has the same "nails" feature on the rubber portion of the sneaker, but instead of the "nails" there is a white translucent rubber. In each rubber is 5 different colors of LED's underneath the "nails" that illuminate when you walk! Monte loves jumping around and stomping in his new light-up shoes!
The light-ups do not work with nail polish, but kids can decorate them however they want with nail stickers! There are 4 different packs of Bobbi-Stickers available for purchase. The shoes are sold separately from the stickers.
We received some fun stickers, but have not had a chance to get creative with them yet! I know Monte will have a blast making his high-up shoes even more awesome!
Bobbi-Toads is offering a 25% off discount to Des Moines Parent readers! Use  the code DSMPARENT at checkout! This code is valid thru 10/31. Check out all the different styles and options here!
You can follow Bobbi-Toads on Facebook here!
This is a sponsored post. All thoughts and reviews are my own!