The kids and I visited Miracle Park in Ankeny and I was so amazed. This park is a lot of fun and the kids had a great time, but I was even more amazed on how this park was designed, so children with special needs could have just as much fun!
Did you know that there are more than 3,500 children, between the ages of 5 and 15, that live in Polk, Boone, Dallas, and Story counties with special needs? While reading about The Project of Ankeny Miracle League, I was amazed to learn this fact and was saddened that these children were not able to experience and play like other children. Not only was there not a playground designed for their needs, but sport leagues for special needs children were rare too.
The Ankeny Kiwanis Club and Ankeny Parks & Recreation decided to make a change to this statistic! In 2007 they created and launched "Super Kids", which is a series of programs specifically designed for the special needs community. This launch, is what led to creating Miracle League & All-Inclusive Playground & Miracle League Field.
This playground provides … 
A non-competitive co-ed league baseball
A field that is cushioned and flat, free from obstacles
Network of "Buddies" that teach, assist and protect the players
A 100% accessible playground on a rubberized, cushion surface
A playground that focuses on maximum "play value"
A sensory rich playground experience
As mentioned above, the all-inclusive playground is located in Hawkeye Park (400 Northwest Lakeshore Drive, Ankeny). Not only do they have the all-inclusive playground, but they also have a previous existing playground which is also loads of fun!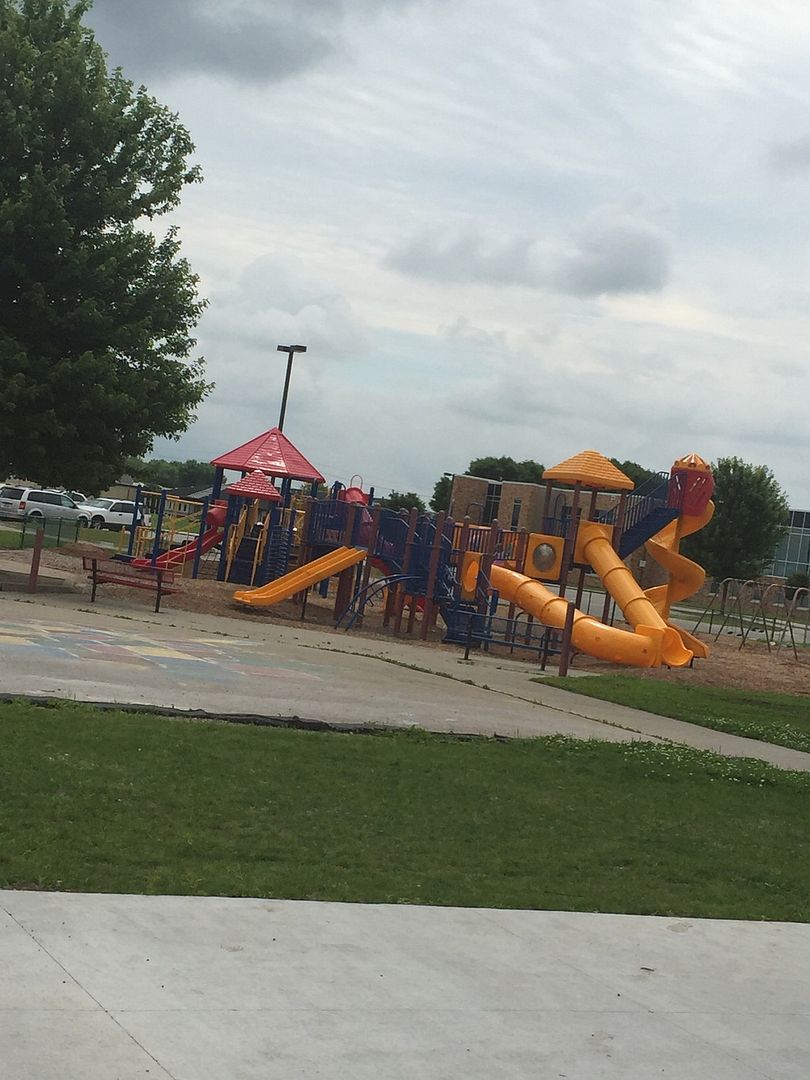 They had two parts of the all-inclusive playground. One was smaller for younger kids and the second was larger for the bigger kids. As part of the smaller playground, they had this awesome sensory wall! It was the perfect height for Amelia to walk around and play with. It would also be great for those children who are in wheelchairs.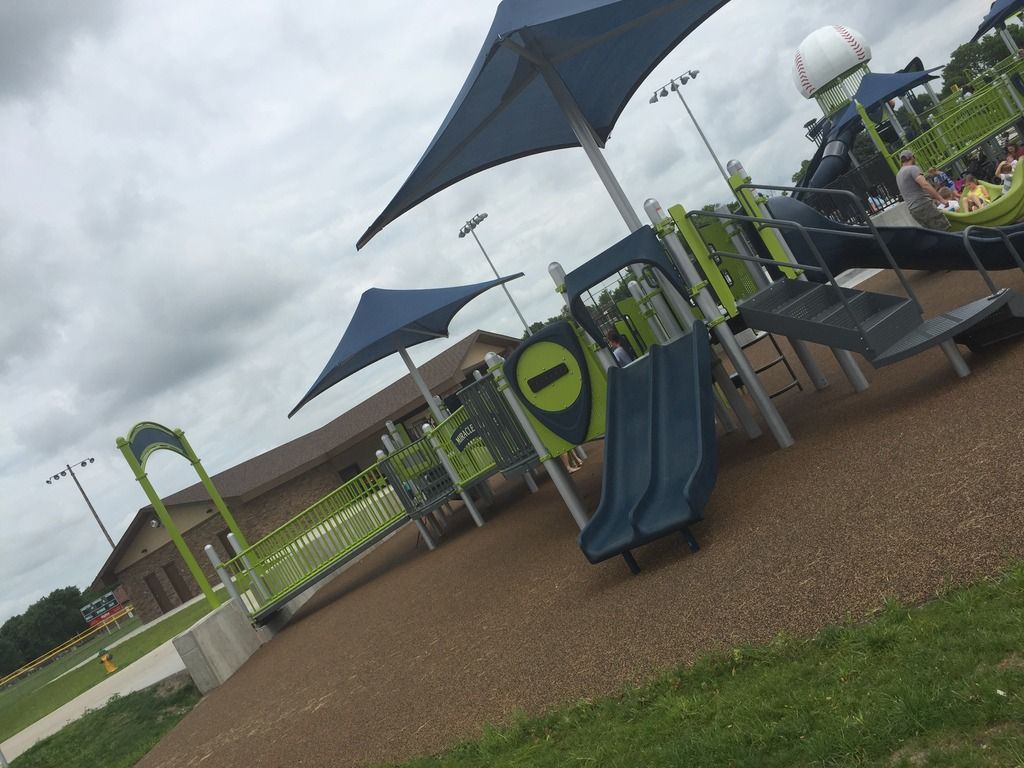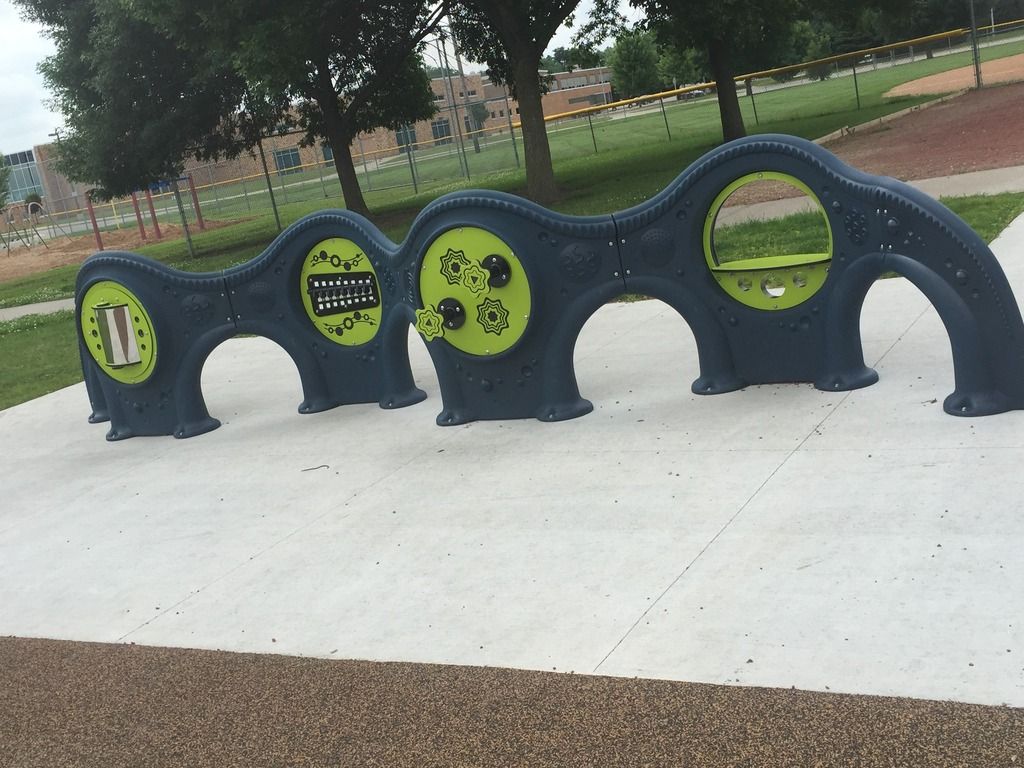 The larger playground had lots of wide ramps, low parallel bars, handicapped accessible swings, and so much more!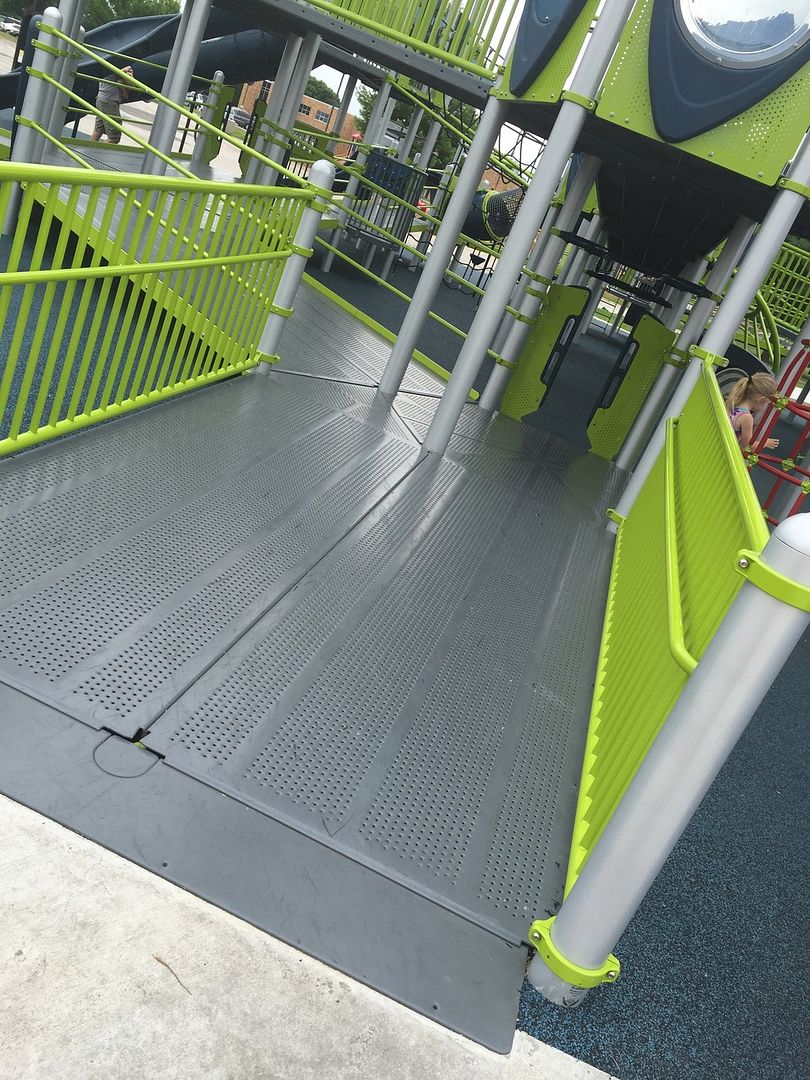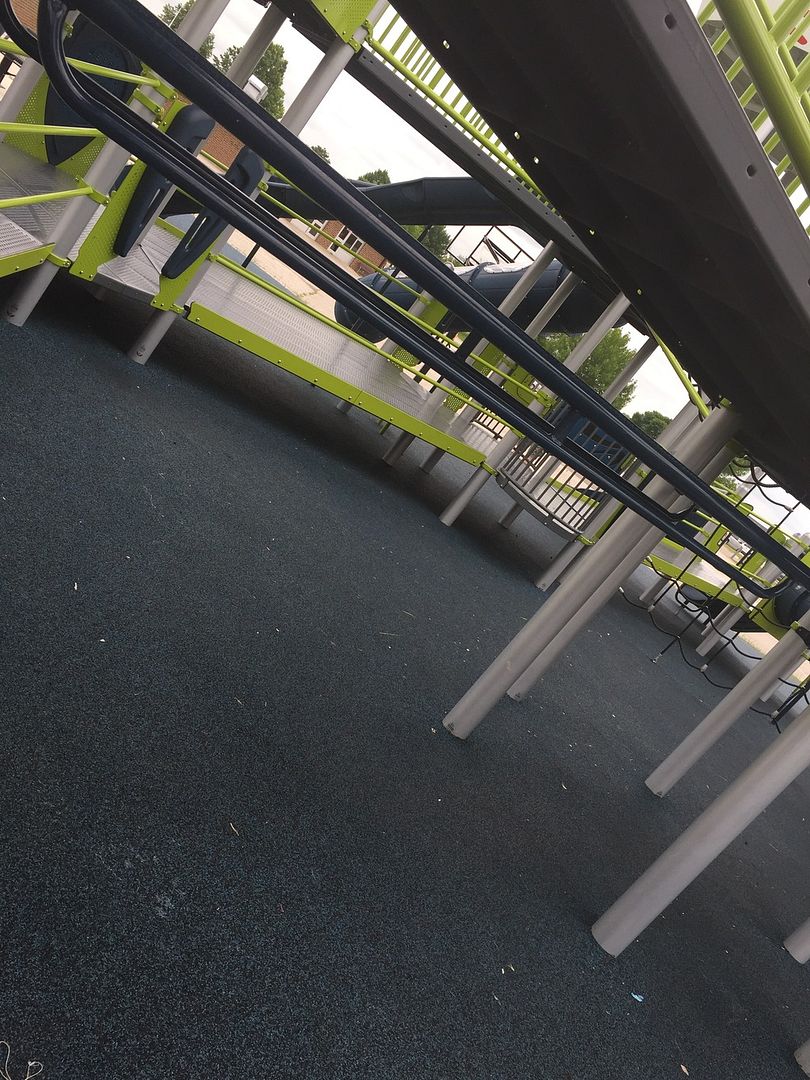 Miracle Park is a beautifully created playground, that allows children with all abilities to come together to play and be a kid!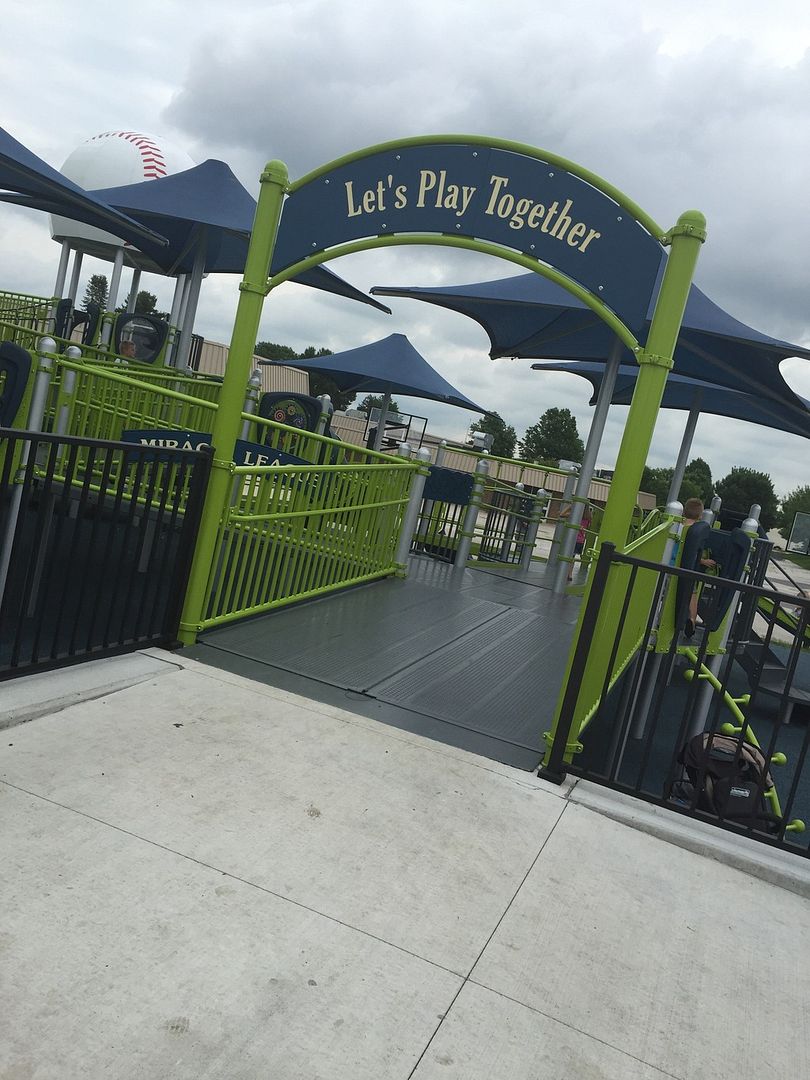 Make sure you follow Ankeny Miracle Park All-Inclusive Playground & Miracle League Field on Facebook here!